Music by Children
Coaching children to create music they want/ enjoy making. Dig how each group makes completely different styles...
Da Hiphop Raskalz children from East Harlem, NYC (who have theri own webpage- click here)
Matarile by chidren in Washington Heights, NYC
the Tangerine Awkestra by children in Fort Greene, Brooklyn
Mayan Mountain music by children in Nothern Guatemala
Various other kid's music projects
an article from Montreal about these projects

Matarile

Composition with kids from West Harlem on Matarile in 1991 – when you could hear gun shots every night in their neighborhood. The kids, 5-9 years old with one 13 year old who did the rap, could identify different guns by sound and imitate them. Released on the CD Smut.

Matarile
Matarile performers: Wilson Arias - Rap, Jose R. Cespedes - Conga, Tamboura; Rafael de los Santos - Piano;Willie Hernandez - Bass, Guitar; Deyamira de Luna, Marielys Divanne, Fioremi Felix , Yokaira Feliz, Ana Maria Gonzalez, Wilson Hidalgo,Merlyn Jaime, Bianel Ramos, Dolly Rosario, Victor Rosea, Julio Sanchez, Alejandro Taveras, Rocio Taveras -Vocals.

Tangerine Awkestra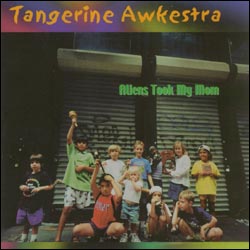 Aliens Took My Mom
2000

The flutist and school teacher Katie Down and I coached her class in Fort Green, Brooklyn of kids ranging from 2-9 years old. They made an Avant Garde group,  the Tangerine Awkestra (2000). The piece is a story they made up of space aliens invading New York.
Aliens invade from Jupiter
Spaceships on the Empire State Building
Volcanoes explode at the center of the earth
The aliens blow up Antartica
Minuet for recorder & violin
Aliens took my Mom
The navy bombs them
Twelve bar blues
All of the humans blow up
The aliens get nuclear bugs in them and pop
The aliens blow up Part II
Everything is soft
Yol Ku: Inside the Sun
In 2007, Alan Kushan, Rory Young, and I coached high school children from San Mateo Ixtatan, a Mayan community in Guatemala to compose music using the traditional giant marimbas. Except for the hip hop piece in Chuj, these use games with different colored tapes on the marimba keys.

Oracion de la Cruz
El Bello Quetzal
Xan Matin Mix
Casamiento de los Apaches
Noble Cazador
Fiesta de los Mayas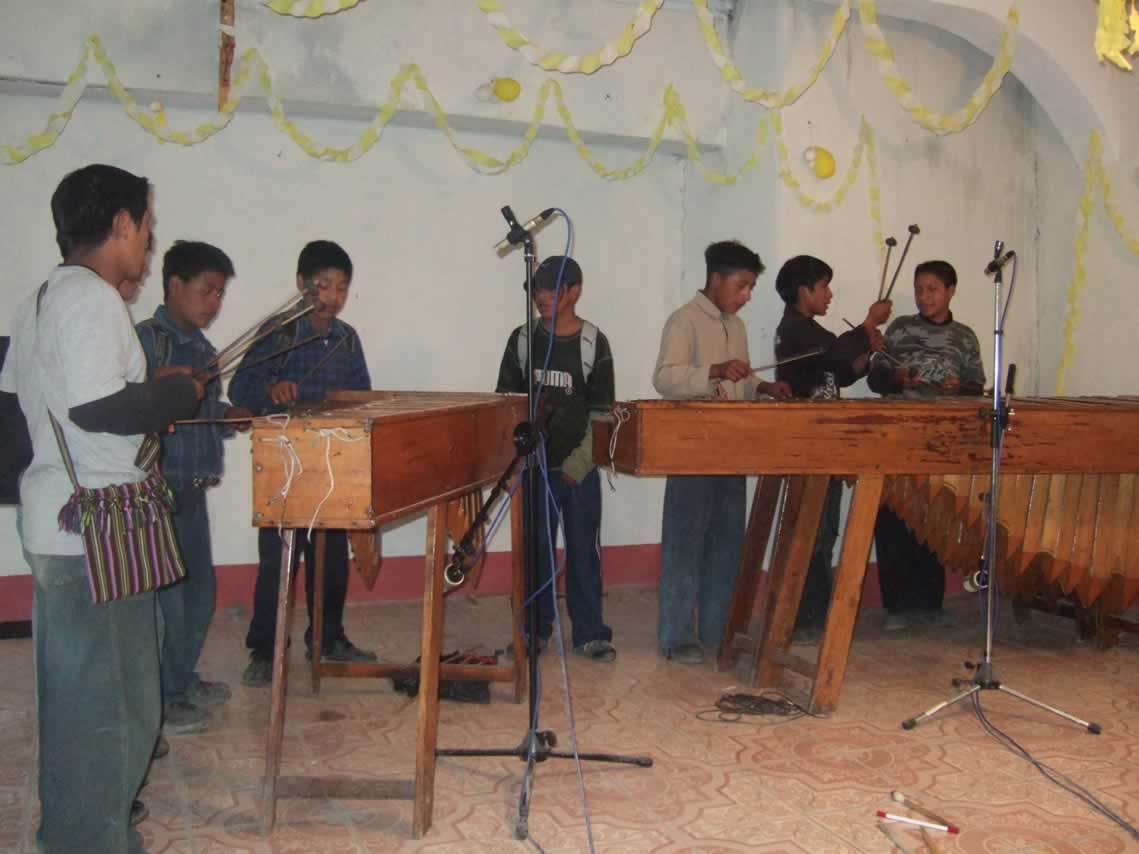 Here is a video of the project by Charles Krezzell
"I like Brooklyn" with Rebecca Cherry's violin class (ages about 5-8) at the Noel Pointer Institute in Bedford-Stuyvesant, Brooklyn (2010)
Ramsee, composition "Spider Monkey"
age 4, from Chicago (2008)
Tomasso, overdub drum solo "Tomasso in New York"
age 2, from Rome (2008)
Dido, from Rome, age 1! Three tracks overdubbed toy piano and drums. Dido in New York

Da Hiphop Raskalz, ages 6-8, "We're Famous Just Like Mary J Blige" written for their show at Great Performers at Lincoln Center (2006)
Related kid's music projects
Paul Rubenstein coaches kids in New York to build and play microtonal guitars! Incredible music and instruments.
the AMAZING Modern Music project with kids from Montreal - read about them here
Stop it right now
Montreal mix
UFO
Boom Chick Boom
Plan J
Break it down turn it around